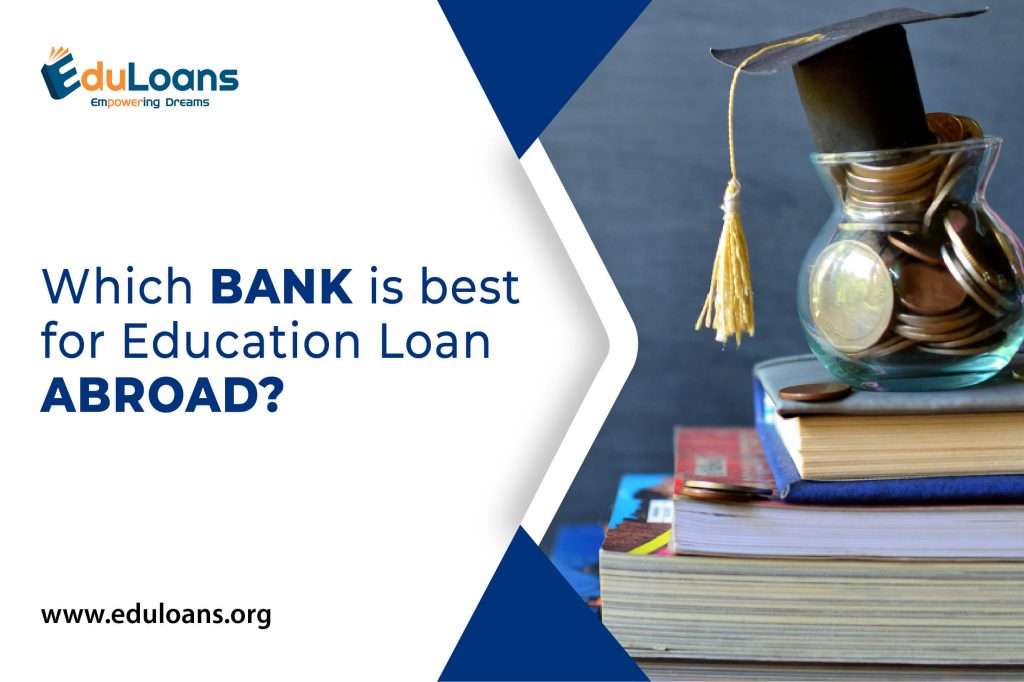 Studying abroad in the university of your choice could be a great opportunity to change your life in a blink. While Europe and North America can offer incomparable level of education, a lot of Indians shy away in considering these locations due to the exorbitant tuition fee. So as to rescue you out of this dicey situation, public and private sector banks, along with NBFCs offer excellent options for education loan abroad. Which bank is best suited for education loan for study abroad? In this blog, we have narrowed down your search to three main financial institutions offering best overseas education loan to students.
SBI, the oldest nationalized bank in India comes with its own credibility. It offers two education loan schemes for students willing to go abroad and study. These are called SBI Global ED-VANTAGE and SBI Student Loan.Global ED-VANTAGE scheme offers SBI Education Loan up to Rs.1 Crore. Under the SBI Student Loan, you get financed for a maximum loan amount of upto Rs.20 Lakhs. They offer secured loans (Up to 90% of Loan Value)  and are reasonably cost competitive.
The initiative for Bank of Baroda where it offers education loan is called Baroda Scholar Loan. It helps Indian students in cherishing their dreams. The initiative is offered for postgraduate and undergraduate programme. It is also offered for the professional and technical courses. The bank offers a maximum loan for an amount of Rs.60 lakhs. This goes for those universities which fall under A-list. The universities which come under the category of B-list are eligible for Rs.40 Lakhs. They have a very good rate of Interest and provide up to 100% of collateral Value.
Credila is the overseas education loan offered by HDFC. The loan amount offered to students under HDFC Credila is upto Rs.40 lakhs. Credila education loan offers low rate of interest, along with flexible loan terms. HDFC Credila also offers excellent tax benefits to its borrowers. These benefits come under Section 80 (E) of the Income Tax Act. HDFC Credila education loan is very suitable for STEM focused US students.
Comparative table for the best bank for education loan for abroad
To give you a fair idea about the three banks/ financial institutions we have discussed above, here is a comparative chart/table.
Name of the Bank
Maximum Loan Amount
Interest Rate
Period of Loan
Loan Eligibility
Bank Of Baroda
Rs.60.00 lacs
9.70-11.20%
Course period + 1 year or 6 months after getting a job
1.       Must be an Indian national.

2.       Must have an unconditional offer letter from university.

State Bank of India
Rs.1.5 crore
10.50%(0.50% less for girls)
Course period + 1 year or 6 months after getting a job
All courses with good employment prospects stand eligible.
HDFC
Rs.40.00 lacs
12.00%
1 year after course completion / 6 months after course completion
1.       Must be an Indian national.

2.       Must have an unconditional offer letter from university.
Eduloans offers excellent partnership between a borrower and lender. We are the connecting dot between two parties. We will provide you unbiased comparison and guidance for your Study abroad education loan. We would help you with entire loan documentation and processing of loan. Please connect with us by registering through our Website and you shall be assisted by a dedicated Loan guidance counsellor.