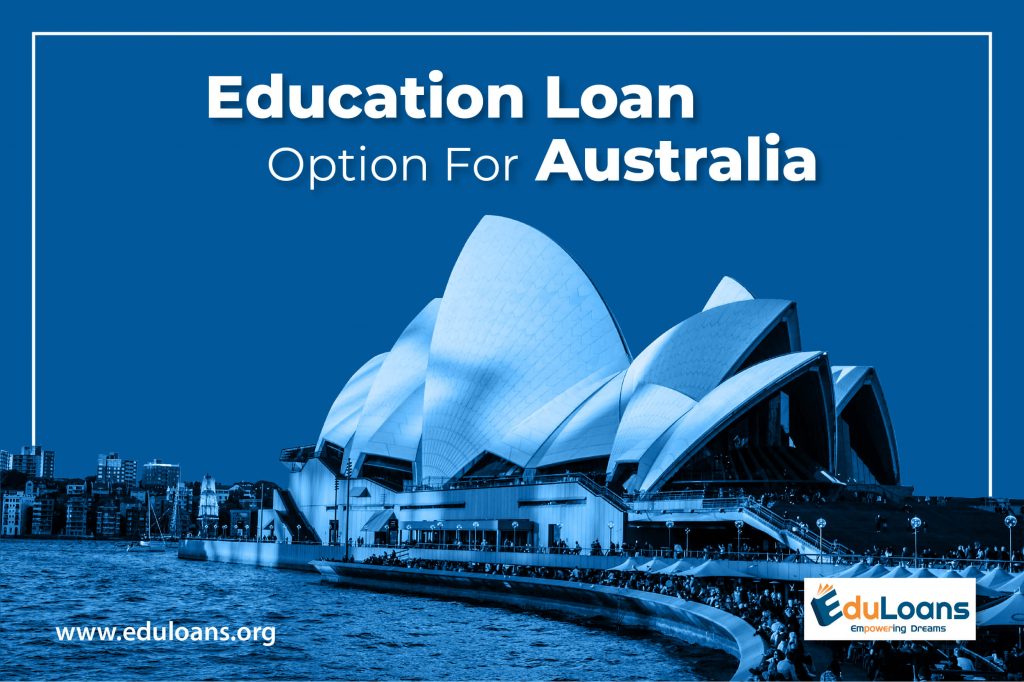 With its pristine natural beauty, enchanting coastline and great citizens' safety, Australia comes across as one of the finest countries for anyone. It is considered to be a wonderful country with live ability that makes it a top priority among people to migrate permanently. While Australia is already captivating in its essence, it attracts a lot of students from across the world. Millions of Indians borrow loan for study abroad so as to cherish their career dreams and goals. This country remains a priority one among the banks' list when it comes to overseas education loans.
At present, Australia has approximately 6 lakh students from abroad that are studying there. Maximum enrolment of students comes in the postgraduate or master's degree programs. Of these 6 lakh students, Indians account for around 1 lakh enrolment, which is an increase of 24.5% when compared with the year 2018. These figures are enough to substantiate the fact that Australiais becoming a preferred destination for education among Indian students.
Study loans Australia are popular among Indian students especially for the STEM courses. If you are considering this country for your higher education, career establishment and permanent settlement, you would want to know about the options that you have in hand. Here is everything that you would want to explore.
Cost of MS in Australia
Before taking study loans Australia, you would want to know how much does it actually cost to study in the top universities there. The cost of living and studying there will comprise of your tuition and living expenses, which are covered under loan for study abroad. In the following section, we give you a list of top Australia universities that offer Masters degree.
| | |
| --- | --- |
| Name of the University | Approximate Cost of Studying |
| University of Melbourne | A$44,736 |
| University of New South Wales | A$49,360 |
| The University of Sydney | A$46,000 |
| The Australian National University | A$47,880.00 |
| Monash University | A$42,800 |
The cost of living in Australia is largely dependent upon individual's lifestyle and also where you choose to live in Australia. Typically, the annual cost comes out to be A$20,290.
NOTE- All figures mentioned above are tentative and may, or may not be subject to change without intimation. For exact andto-date figures, you can get in touch with Eduloans loan experts.
Explore your study loans Australia options with MS options
With a rising level of tuition fee and high living cost, which is askew with the U.S., it is not possible to fund your education if you aren't borrowing loan for study abroad. Students' loans are meant to help you pay off not just your tuition fee, but also other connected expenses on the way. You can explore you options with-
Unsecured study loans Australia without collateral
Secured loan for study abroad with collateral
Unsecured and Secured education loan options for Australia-
Public Banks- SBI, Bank of Baroda
Private Banks- Axis Bank
NBFCs- Avanse, Incred, Auxilo, Credila
All these options are available to you with and without collateral. In case we look at study loans for Australia we need that to come from Banks which are accepted by the Australia High commission. In case of NBFC we require that the entire funds need to be disbursed and shown in a bank account statement for upto 3 Months.  For further enquiry and detailed information, you can get in touch with Eduloans. We help you with all kinds of loan for study abroad for Australia .