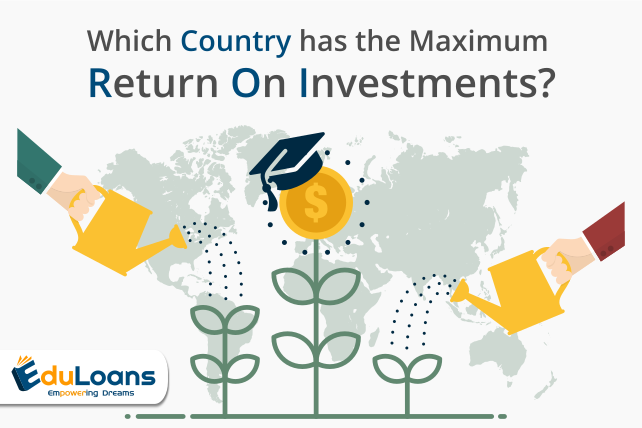 Return on investment can have various ideations. One way to look at return on investments is the minimum time taken to recover your money spent on education.
For Masters, European institutions generally have a one year masters degree vs US institutions having a two year master degree. In the present scenario it is definitely less expensive to study in Europe. Germany for example should be the ideal choice if one is looking at getting maximum return on his investment as Germany provides free education even for international students. One more country that has recently become very popular is Ireland. Ireland offers one-year program and has become the European capital for IT that is inspiring a lot of students to look at the country for higher education.
For example for MBA students doing 1 year European MBA would get more return for there bucks as they have spent only 1 year course fees plus potential employment loss. This is why INSEAD MBA is rated the highest on value for money vs other prestigious schools like Harvard, Stanford etc.
Another way to look at the long-term return on investment would be to consider the long-term career prospects. We would want you to look at the long-term career earnings rather than return on investment. Say an IVY league college would cost very high vs a community college and it would take you longer to recover the money spent on the education however the overall career of the person would be higher with an IVY league education. In case the college is good the student could look to get unsecured loan only on an admit from a good college. The same would hold him in higher stead than opting for a course just based on immediate returns.