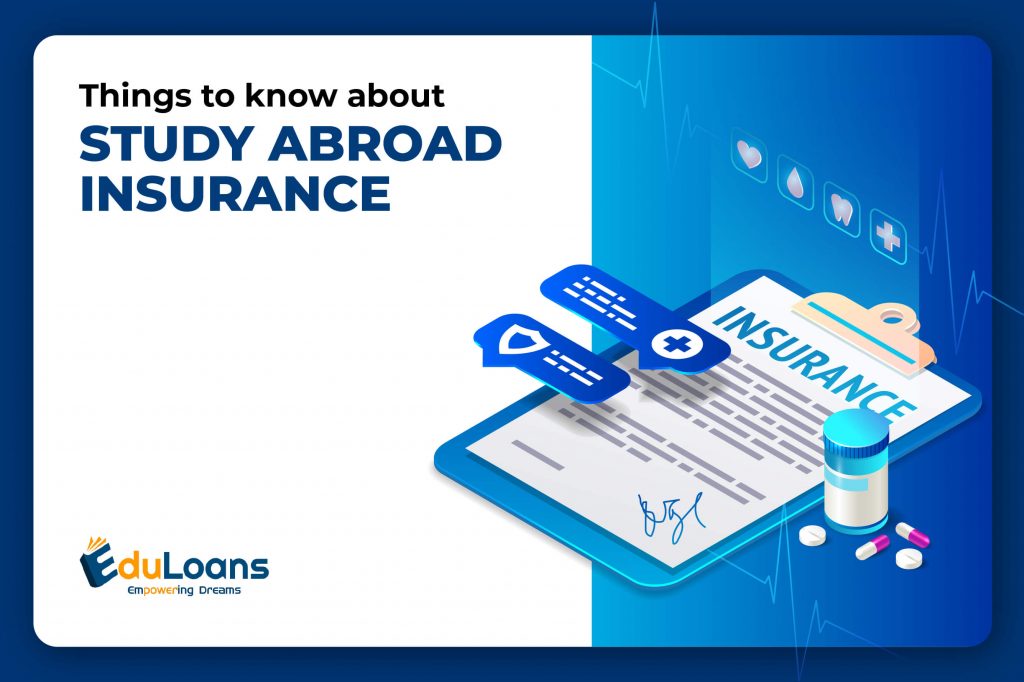 Preparing to send your child to foreign country for higher studies is a crucial aspect and while, you may have taken several months for that, there are still certain vital details that you may have missed. Getting the prospectus forms and filling out each of them, application for scholarships, giving vital exams and booking air tickets are all crucial. However, one not-so-basic detail that aspirants applying for loan for study abroad often forget is a good insurance cover.
Insurance cover- must for foreign colleges and universities
Getting an insurance policy is absolutely mandatory if you have applied for college or university inSchengen area as well as the U.S. It becomes optional in South Asian countries like Malaysia and Singapore, as well as in Australia and UK.
However, insurance for study abroad is an absolute safety net for your child. You will fall under the category of National Health Service, which means that your medical expenses shall be completely covered. However, you must have the insurance cover so that your belongings and third-party personal liability, apart from important documents are also covered. While this may seem to be a trivial thing to cover, it is really not. As a foreign student in a completely unknown environment, you must have the insurance cover as your pack of complete safety net, just in case.
A lot of universities make it mandatory for you to have insurance. Therefore, it is essential that just wile you are searching for study abroad education loan, you must also find options for insurance covers. An important thing to note here is that there are certain clauses with the foreign universities where policies of Indian insurers may not be compliant.
Evaluating your alternatives
While some universities insist that you buy study abroad insurance from their own country or university, there are different rules for different colleges. It is best thus to evaluate your alternatives. For example, a student from University of Texas in the Dallas, U.S. bought an insurance plan from local insurer jus because he could find and evaluate options. This turned out to be cheaper for him. However, most students end up paying a hefty price after buying insurance from university they are taking admission in. this is because most of the applicants are either ignorant or unsure about the rules. The university-approved insurance plans may be an extremely costly affair.
What is covered in study abroad insurance?
Here is what all is covered in your insurance plan-
Emergency medical evacuation expenses of the insured to be sent to India
Medical expenses stemming from emergencies while living abroad, such as sudden death, illness or injury
Untimely or sudden death of insured
Accidental injuries during overseas trips
Dental treatments and expenses related to it
Baggage loss or personal effects by common carrier
Passport loss or expenses related to the same
Return ticket fare for family member visiting the insured, in case of hospitalization of insured for over a week
Bail amount to authority, in case of arrest or detention by police officials
Study abroad education loan is an important thing to consider and one may find several options. But, getting a travel insurance for students going abroad is as critical as anything else. You may know more about details from Eduloans, in case you are exploring your options. Generally this insurance payment is given upfront and we will guide you through all the lenders Study abroad insurance.