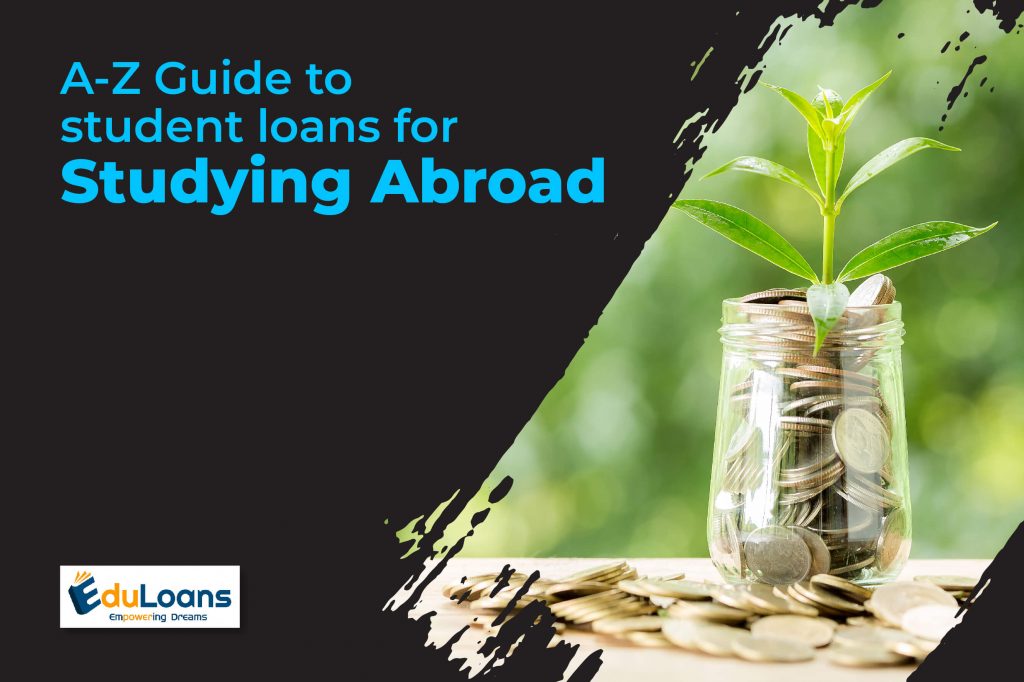 Education loan for abroad can be one of the most important decisions for students who are willing to take their career a step up. However, nothing is a cakewalk. The students who wish to take their game a notch higher may find it difficult to get funds since education overseas could be extremely expensive. From going there to studying, living at other country's expenses to managing hostel fees- it is all too pricey. In this blog, we are going to cover A-Z of everything that you need to know about student's loans. This is your guide to education loan study abroad.
Eligibility criteria
In order to secure your education loan for going abroad and studying there, you must suffice the eligibility criterion. Here is what you must have in order to secure education loan for abroad:
You must be an Indian citizen in order to get education loan study abroad from a public/private bank in India or any NBFC.
You must be at least 18 years of age or your parents would have to take the loan on your behalf.
You must have a fair-enough academic background. Banks consider competitive exam result for your education loan abroad.
You must have secured a successful admission to the foreign institute, college or university. A letter of admission is a mandatory document to be attached for securing a loan.
The course for which you are applying must be professional or technical.
You must have valid Co-signors to guarantee the loan.
Documents Required
Before you apply for education loan for abroad, here are the documents that you need:
A thoroughly filled-out application form.
Your passport size photographs along with those of co-applicant.
Your Photo ID along with that of co-applicant. It could be PAN card, Voter ID card, Aadhar Card, Passport, or driving license.
Proof of residence of applicant as well as co-applicant
Your academic documents, which include Mark sheet and certificates, Score Report of GRE, GMAT, TOEFL, IELTS- whichever is applicable.
Proof f admission, which includes college or university's Admission letter.
Bank statements of previous six months, belonging to co-applicant.
Proof of income of co-applicant
If the education loan study abroad if collateral, the co-applicant must submit proof of immovable property, viz. home, flat, non-agricultural land.
Technical Documentation
Education loan for abroad requires a range of documents. The applicants must be aware of the technical documents that are required for securing a loan. These include-
Title deed
A photocopy of pre-approved plan as well as permissions, case specific
Revenue document
BDA Allotment
Non Encumbrance certificate
Possession Certificate, in case your flat is taken from the builder
Property tax receipt
Prior sale deeds copy
Conversion certificate
Urban clearance certificate
Legal documentation
Apart from the usual and technical documents, there is also a whole list of legal documents that you must submit. These include-
Khata Certificate
Encumbrance certificate
Sale /gift/partition deed
Latest Property tax receipt
These are some of the basic guidelines and requirements for applicants and co-applicants applying for education loan for abroad. However, these documents may vary from bank to bank. For complete details of specific bank, you can get in touch with us at Eduloans and rest assured of A-Z of your education loan study abroad. Each and every lender treats different criteria is a different weightage. Hence education loan for abroad although being a very simple product becomes different different banks. We at Edu loans demystify overseas education loans in help you get the best deal based on cost convenience and eligibility. Reach out to Voice for a dedicated relationship manager for free who would help you get the best deal possible for your education loan.