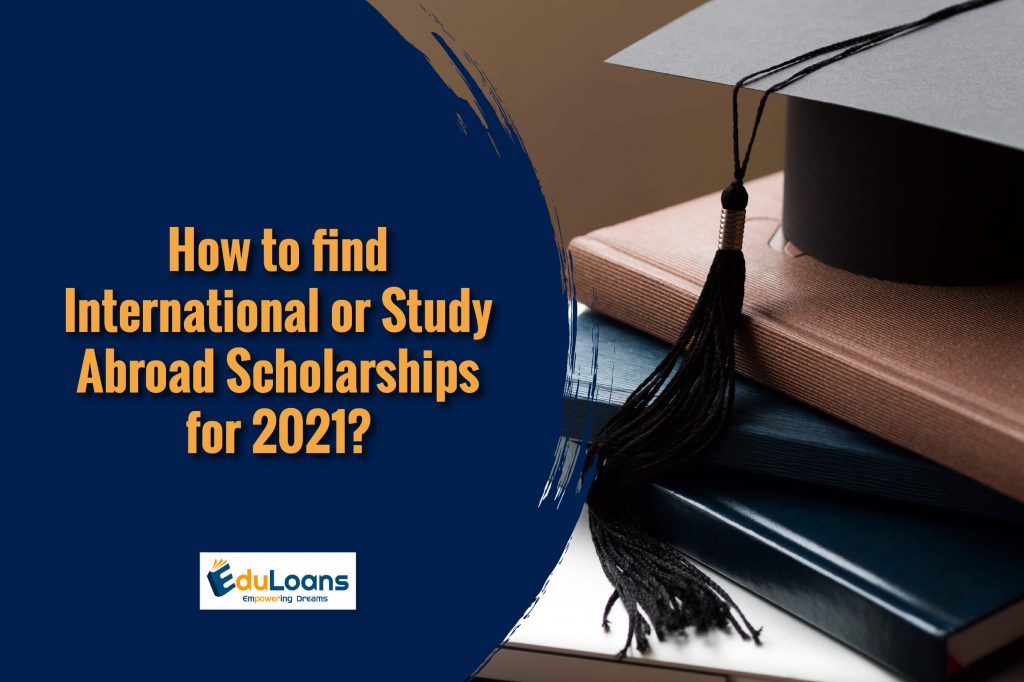 Scholarships can be sourced from a range of sources. If a student is eligible ad intelligent enough, he/she can be liable for a lot more financial support. Loans for students studying abroad are a different subject altogether, but scholarships can make things really simpler. These kinds of financial support can come in handy for students for funding their education. Before a student applies for scholarships from different sources, it is essential to review guidelines meant for each award or scholarshipso as to see the kinds of opportunities for which you might qualify.
There could be a range of sources which can be checked for funding/ financial aid that come in the form of scholarships. These include-
Businesses and Foundations
Private donors
Schools and Universities
Governments
Organizations
Sponsoring institutes, which may provide financial assistance to students, are often run by influential people who have themselves savoured the taste of higher education through foreign universities. While education loan to study abroad is always an option, a part of your education can be sponsored by scholarships as well. When you approach an institute or organization that provides for higher education, you are in a way approaching someone who truly understands and values the experience and importance of higher education through foreign countries.
What may be covered in your foreign scholarships?
Just like loans for students studying abroad, there are different kinds of scholarships. A student may decide which one to apply for. It is also largely dependent upon who is sponsoring a scholarship for the student.
Most of the scholarships will cover the cost of your basic education or studying. The cost may include school-associated costs, registration fee, tuition fee and books. There are some scholarships though, which cover parts of living costs. These may include accommodation and food. Meanwhile, education loan to study abroad covers most of the financial aspects of your foreign education.
Some of the international scholarships have been seen as less strict. Once they facilitate you with a certain sum of money, they will allow you to put that money to use at your own whims and fancies. Of course, it wouldn't mean that you're allowed to misuse the funds. All the funds shall be used only for the purpose of education, but not for any kinds of social activities.
Additionally, the availability for scholarships for the students are varied and differ from country to country. While the process of loans for students studying abroad is faster and easier, the scholarships may take time. It is therefore important for you to analyse and have a good enough time beforehand.
Some of the Notable Scholarships are provided by TATAs, BIRLA's, Dhirubhai Ambani Foundation etc, and each of them has a specific criteria. These scholarships work hand in hand with loans for students studying abroad.
Federal financial aid
A lot of government grants as well as education loan to study abroad can be used towards your process. We have the Rin Raksha policy provided by the government of India which subsidises your education loan to study abroad.
Check Google/ Crowd Funding Websites for your financial aid options
While loans for students studying abroad is easier to find, you may also check with Google and see where you can fund your higher education through scholarships. There are NGO's or dedicated Fund raising websites which help to fund the education. So you can put up the profile and we can have Alumni or students look to fund you.
Scholarships Provided by the College/ University
Colleges/universities being non-profit institutions provide and support the meritocratic and the need-based International students. In case of merit scholarships students they generally receive in a tuition fees waiver which includes which reduces the cost of studies. Other forms of scholarships includeesearch assistantship which is provided by to a student for helping the professors achieve the research objectives. These are generally sponsored by the government or corporations and students can carry on the research for the professors. They generally get paid a stipend and this can act over and above the loans for students to study abroad. Another form of scholarship is teaching assistantship wherein the student teachers lower classes and gets paid a stipend and which can decrease his requirement for education loan to study abroad.
Eduloans: Your one stop solution
Eduloansacts as your connection between dream and reality. We help you with all kinds of information you're looking for including scholarships and other financing options. We are a one-stop solution to Get the best education loan to study abroad through our 15 channel partners. These include nationalised banks like State bank of India, Bank of Baroda as well as US bank such as Citizens, Sallie mae etc.