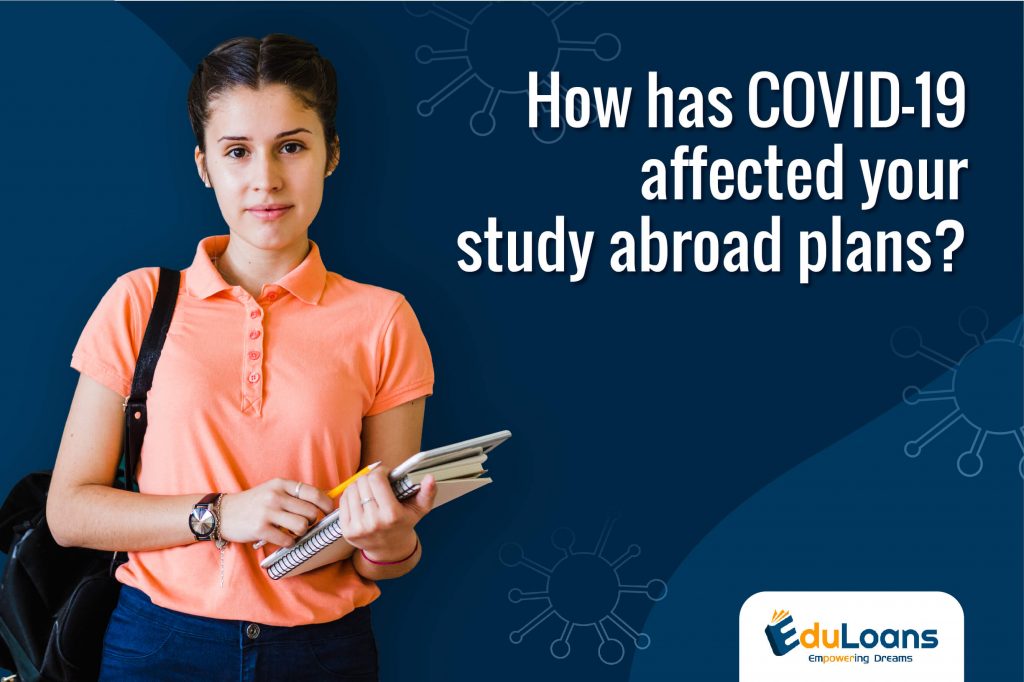 COVID-19 is a pandemic which has affected the entire globe. With no end in sight it becomes important that we look at study abroad plans with the COVID-19 scenario especially education loan in India for study abroad. As I currently speak in October 2020 USA and UK are the only countries which have currently opened up the borders and are issuing visas for students. Other countries such as Australia, Canada and the New Zealand have not yet opened up their borders and students here are studying online from India. However this should not stop us from planning our studies abroad and especially financing options through education loans abroad.
The good news is that education loan in India for study abroad is readily available during COVID-19 times. The Indian banks have been lenient and understanding during this time and are still disbursing is for students who are studying online. Now let's look at the education loan abroad of for students who are currently looking to start their studies online and shift into full-time programmes when the borders Open.
1.Nationalised banks – education loan in India for study abroad by nationalised banks has not changed during COVID-19 pandemic. State bank of India is disbursing loans whether you are studying online or in person. Bank of Baroda has approved to disburse 25% of sanction value in case your university falls in the premier list.
2.Private banks – education loan abroad by private banks such as axis and ICICI have not change for collateral loans. However for non-collateral loans they are a bit more stringent and are looking at cases based on co-signer profile. We at Edu loans have managed to get disbursals even during COVID-19 pandemic online by these banks.
3.NBFC – education loan abroad through NBFCs are entirely based on the student profile. In majority of the cases they have approved and disbursed students to pay the online semester fees in case the college is reputable and student profile strong. They are betting on the fact that a strong student will not be denied a visa to study in the country of choice. They are currently looking at reduced parental earning and finding ways to mitigate the risk. Many students from our side (Edu loans) have added additional co-signer is to avail education loan in India for study abroad from the financial institutions.
4.US banks – the students who are looking to avail loans from US banks and you have valid score sinners who are either green card holders or US citizens are the best placed in the current scenario. With the LIBOR dropping to an all-time low We have managed to get loans approved at around 2% for the aspirants.
In testing times such as COVID-19 be at Edu loans have been completely working digitally and connecting students with the most relevant channel partner. The entire process being digital can be done online and sanction letters from relevant financial institutions for education loan abroad have been provided to the students. Reach out to us at Edu loans and we are the only fin tech portal which is digitally connected by all the banks and we look to perform digitally under the COVID-19 pandemic.