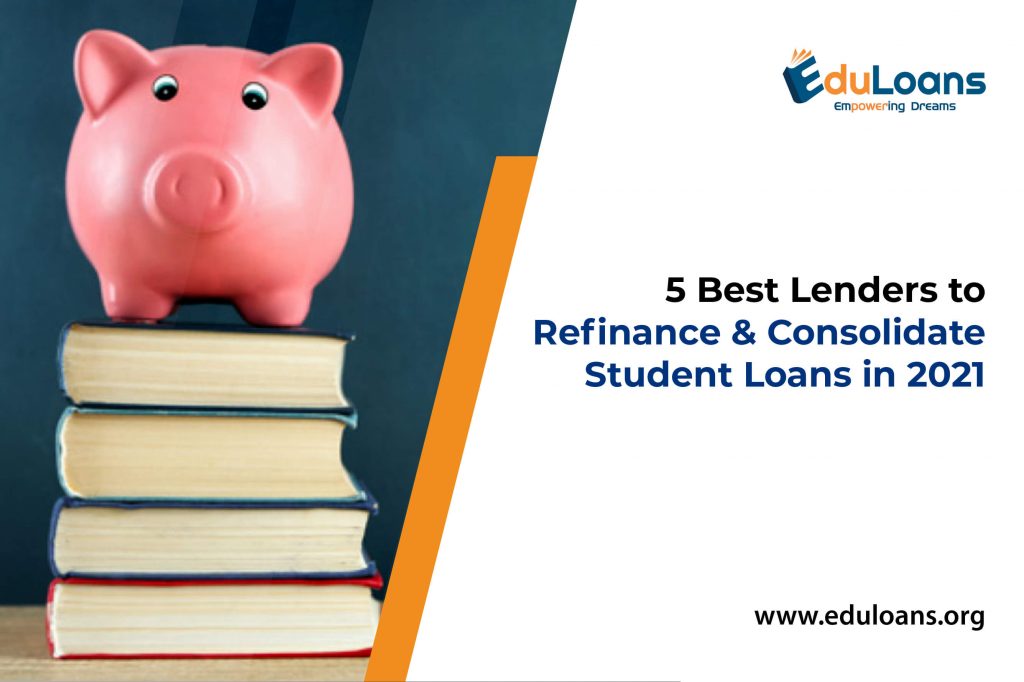 Refinancing or consolidating education loan for study abroad can be an excellent way to slash your remaining loan amount. It comes with its own sets of advantages, which include saving considerable amount of money on your monthly payments, cutting the rate of interest, exploring some income-based programs for repayment, and saving money so as to help your parents. Refinancing and consolidating requires lesser time. You just need to approach the lenders and request for personalized quotes.
Why consider refinancing?
Loans for students studying abroad can be lucrative and help students as well as professionals in exploring a range of options. However, once you have taken a loan, doesn't mean that you must remain true to its mandate and dictates for the rest of your life. The option to either consolidate or refinance your education loan for study abroad is always open and one must definitely explore this for the advantage. Almost all banks and NBFCs offer refinancing education loan options to the students who wish to explore newer options.
How refinancing and consolidating helps?
Here are some of the top benefits you get if you choose to refinance your loans for students studying abroad.
Lesser interest rate
Lower EMI
Extended flexibility, tenure and repayment
No processing charges
Getting top-up for existing education loan for study abroad
Refinancing your education loan for study abroad in four easy steps
While the 5 best lenders to refinance and consolidate student loans in 2021 can be State Bank of India, Bank of Baroda, Axis Bank, HDFC Credila and ICICI Bank, here is your easy guide to know how you can refinance education loan in just four easy steps-
Check the rates
You can shop around and see what a lender has in store for you. You can get your quote with just a basic information that you must provide to your lender. Many lenders reduce the interest rate once you have a stable job. So you need to show your appointment letter as well as salary slips for the last 3/6 months. Once you show them we they are willing to provide you the loans for students studying abroad at cheaper / flexible rates.
Explore and consider your options
This is an important step because here you must be certain that the refinancing option suitable for you. Here please include all cost of changing your loan ie Mortgage cost, Insurance cost, incidental expenses etc.
Choose your refinanced loan
After having compared well, you must pick on the loan that has the best offer for you. Repayment protections and some other features can come in handy for comparison.
Apply and get the refinancing done
Refinancing works in the same way as the original process, albeit with certain other considerations. Once the process is done and you have finalized your lender, you must apply for the loan, and wait for getting the approval.
Where Eduloans comes into scenario
EduLoans has its army of experts that deal specifically in education loan for study abroad. We are the single stop unbiased comparison portal wherein we keep tab on the latest interest rates by various financial lenders of different profile. As We write this blog in March 2021, we can say ICICI bank has become very aggressive and offering very fine rates for students looking to study in Canada.
Reach out to us in how best you can reduce your interest burden. Our finance experts for free here help you qualify for the refinancing and consolidation of loans for students studying abroad in an easy and effortless manner.