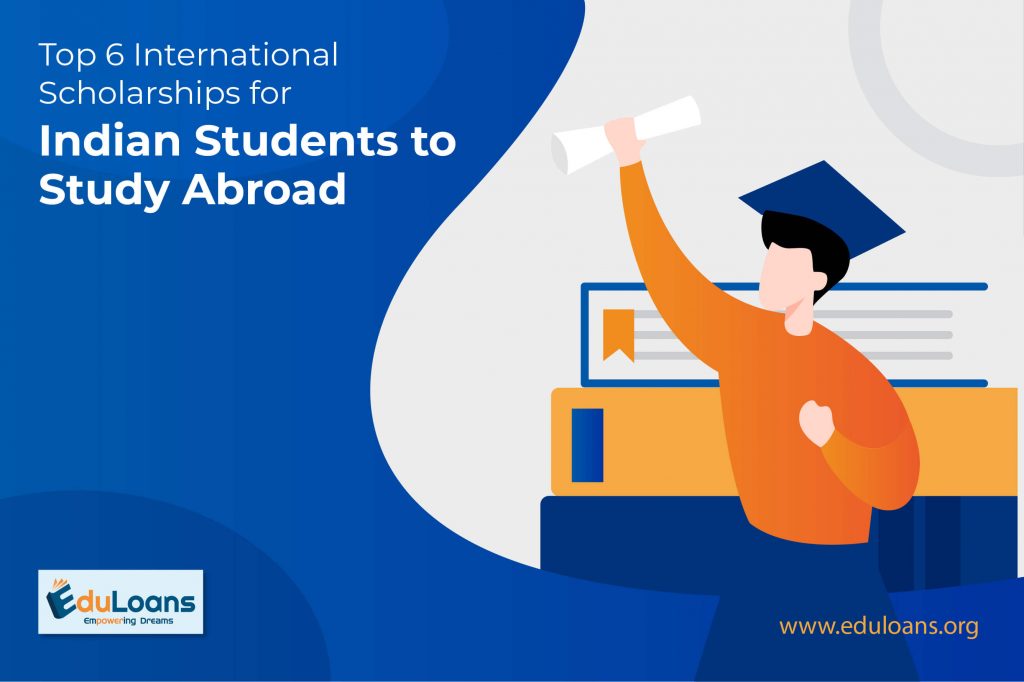 It could be one of the greatest achievements for any Indian student to secure scholarship for their foreign education. It not only highlights the importance of merit, but also helps a great deal in bringing down your financial burden through study loan for abroad. A range of countries offer international scholarships for Indian students so that they can study abroad with ease. You will find that these scholarships are mostly offered for PhD and masters programs. However, these days they are also being offered for some of the undergraduate studies. Scholarships can assist you with study loan for abroad. In fact, these scholarships can easily help you adjust your education loan in India for study abroad. Here are top 6 international scholarships for students-
Tata Scholarship- Cornell University, USA
Tata Education and Development Trust offers Tata Scholarship so as to support around 20 students from India. This scholarship is provided along with Cornell University. This university has $25 millionen dowment in assistance with Tata Trust.
Chevening Scholarships- UK
Offered to meritorious and extraordinary students in India, this scholarship is offered so that students can pursue their postgraduate course in any of the universities in UK for any subject. Students who wish to apply for graduate or postgraduate course can apply for this scheme.
Commonwealth Scholarship and Fellowship- UK
This scholarship is being offered by Commonwealth Scholarships Commission to Indian students with English medium background. The minimum requirement is 60% marks in Humanities and Social Sciences, or at least 65% marks in Science, Technology, Agriculture and Engineering backgrounds. The maximum amount offered is Rs 31,60,764. This can be a great help with education loan in India for study abroad because your loan and interest amount can be considerably brought down.
Felix Scholarships- UK
This scholarship was specifically launched so as to financially aid the underprivileged meritorious students in India. The scholarship is offered from the UK to the ones who wish to pursue in their country, the postgraduate degree. For this purpose, a student must have Bachelor's degree from an A-grade recognized university in India. Maximum scholarship amount offered is £71,700.
Fulbright-Nehru Fellowships- USA
United States-India Educational Foundation (USIEF) offers this scholarship to those Indian scholars who wish to pursue career in regional planning, international legal studies, arts and culture, gender studies and more. The scholarship can be an aid in addition to your study loan for abroad. It covers expenses such as, economy airfare, living expenditure, books and tuition fee.
InlaksShivdasani Foundation Scholarships- the USA, UK and Europe
Through this scholarship, in addition to education loan in India for study abroad, scholars who wish to make a bright career, can get a great help. This scholarship assists young and meritorious students and professionals in improving their skills as well as exceptional talent in the field of their choice. This scholarship is awarded to Indian citizens below 30 years of age and a minimum of 2 years of work experience.
EduLoans for faster study loan for abroad
EduLoans has Dedicated Loan Relationship Managers (RM's) who come at your service for financial help for education loan in India for Study Abroad. Lesser turnaround time and right and transparent information are some of the sure shot pros that you get with EduLoans if you do wish to avail faster education loan in India for study abroad. Stringent follow ups on the status of loan application of each student helps in ensuring timely delivery of study loan for abroad.