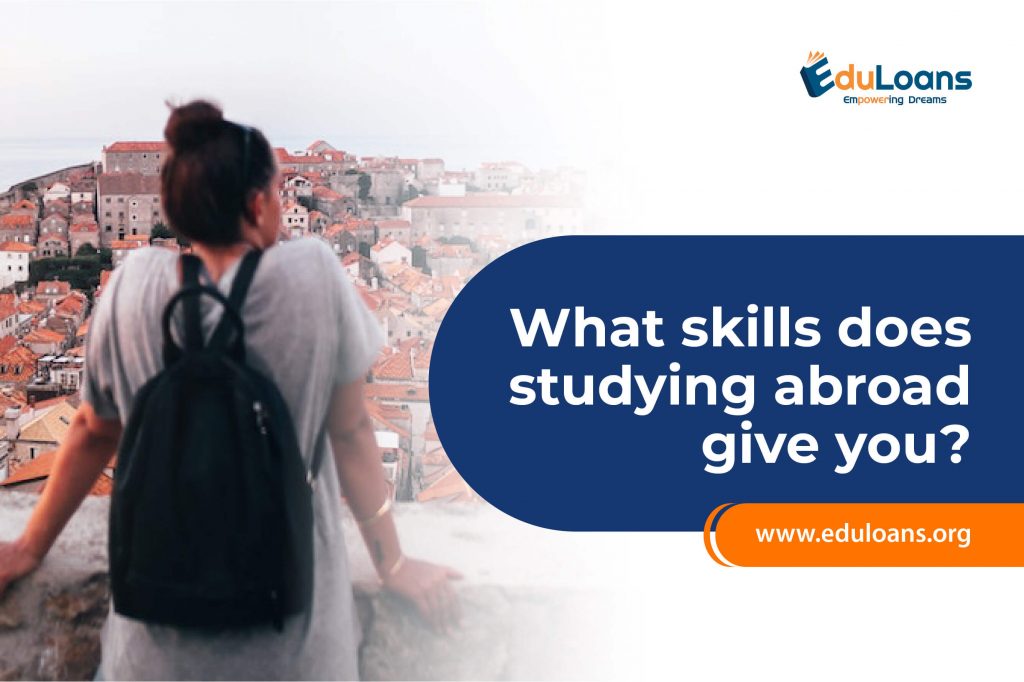 While it may be delirious to leave home and push past your comfort zone, there are definitely some clear-cut rewards that one gains from overseas education. It can completely change your opinion from being localized to globally-induced individual. From the obvious advantage of career growth and change in personal life, some other rewards include lasting memories and gaining lifetime friendships.
Nevertheless, it is quite interesting to notice that most people find finance as the major barrier to take that leap of faith. Loans for students studying abroad come to your disposal so often to make your dreams a reality. If you decide to go abroad and study, too expensive or arduously unachievable becomes just your state of mind that you need to break. With a good overseas education loan partner to get you through, you will be surprised how easy it becomes to organize and "afford" foreign education. Eduloans offers all such services and benefits to students.
Apart from the obvious skills of career growth, there are a range of soft skills, and life skills that come with studying abroad.
Career advancement
Definitely, the first skill that studying abroad gives you is career boost. With loans for students studying abroad, career growth isn't a distant dream anymore. Anyone who chooses to study abroad shows indirectly to their employer that they are adventurous, ready to experiment, resourceful ad internally diverse. This makes for an excellent personality that companies would want to hire, given that you're pretty good at your primary knowledge. You as well are part of the latest research in the field to boost your career.
Practical experience
To have a taste of world, you must push beyond your studying. Work permit must be explored, and you can try your hands at some real world while in foreign location. In a lot of countries, such as Australia, students can work freely and earn some extra cash. While overseas education loan can cover most of your major expenses, you never know about the unforeseen events. Further Study abroad has a lot of practical component to hone the academic knowledge you have learnt.Earning a little extra harms no one!
Language acquisition
Globalization had shrunken the world, but pandemic has brought everyone at a common pedestal. With most companies choosing to go 100% remote, irrespective of pandemic, having a second language skill can be a bonus for you. In a highly competitive market, one can acquire additional language skill to expand their working horizon. With a second language, you will become a valuable addition to the world market. Like Spanish in USA can be recommended and helps as well to get a job and recover your overseas education loan.
Lifelong experience
While you may undermine the value of friendships you have made in university while studying abroad, it is indeed a soft skills that you've acquired. Your company in college will go a long way in shaping your life. Overseas education loan can cover you financially, but it is these lifelong experiences and friendships that will cover you forever.
Eduloans- the right education agent for you
Once you've taken that decision to study abroad and borrow overseas education loan, you might need an education counsellor that will assist you throughout the process. Eduloans acts your partner to help with loans for students studying abroad with over 15 lenders and all types of loan availability. Eduloans can help you fulfil your career dream and acquire all the aforementioned skills. You can send in your query to us for learning more about overseas education loan and how to go about it further by visiting us at www.eduloans.org.