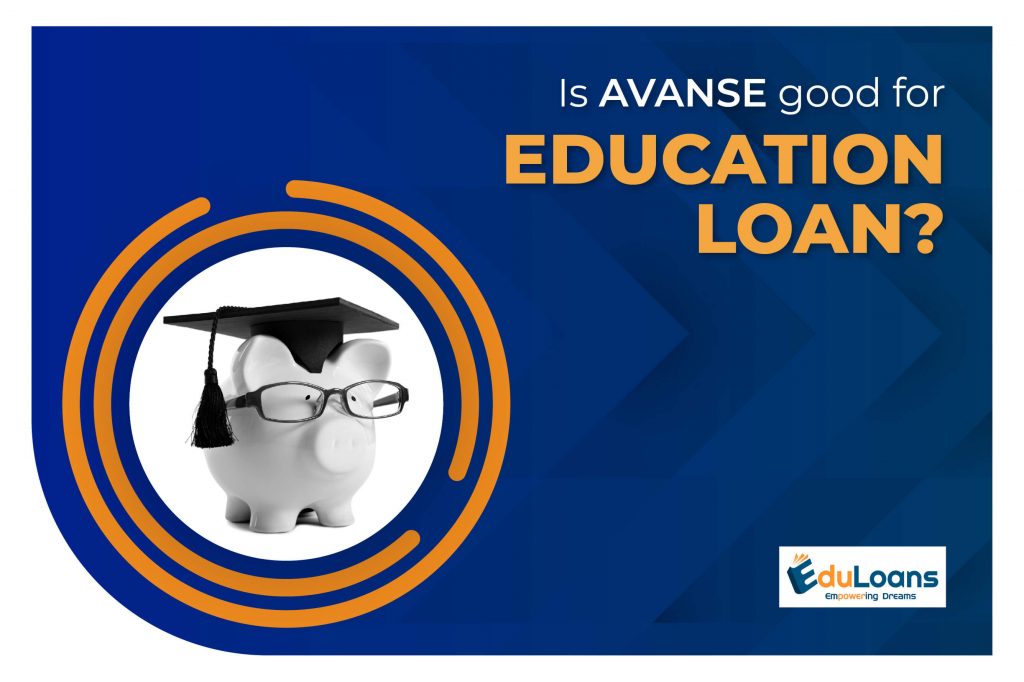 Education loan for abroad comes to people's disposal for instant requirement of cash. Going abroad and studying with limited resources could be expensive and comes with its own sets of responsibilities. However, education loans for abroadcome to people's disposal in such crisis. While these kinds of loans have their own sets of benefits, they are also one of the most perilous kinds of loans from lender's point of view and for personal credit history. NBFCs, apart from private and public sector banks have become new options for considering education loan. Avanse education loan, for example, is one such option which gives you education loan without collateral as well.
Loan without Collateral
Education loan can be pricey for a simple reason that there is a lot of risk involved in these loans for the lenders. However, Avanse education loan can be considered for amounts which are over Rs. 7.5 lakhs. Avanse claims to offer collateral-free education loan to borrowers. The company will usually ask you for the details of co-applicant. For collateral-free education loan for abroad, bankswould also need your income documents like ITR and salary slips, or whatnot.
Avanse Education loan
Avanse has specifically designed education loan for abroad with students' requirements in mind. The company offers loans for foreign universities for 44 different countries, for more than 6,000 courses. There are 1,626 universities as well as 1,262 colleges included in Avanse education loan.
Avanse offers education loan for abroad with and without collateral. They have their own sets of advantages, one of the greatest being pre-visa loan disbursement. Applicants are also eligible for score-based benefits, bridge loan as well as fast-track loan.
However, whether you are eligible for collateral-free education loan for abroad or not, will largely depend on your profile and Avanse education loan's upper limit is Rs. 50 lakhs.
Avanse education loan is the lender to go for all countries. The product range of Avanse education loans is vast and they can support all type of students and funding requirements. They are very optimizable and support a lot more countries.
Avanse Education Loan Benefits
No margin money required
100% finance
Flexible repayment options
Express loan disbursal within one day
Customized education loan for students
No set defined limit for loan amount
Digital processing
Information Chart for Avanse Education Loan
S.No.
Features
Avanse Education loan requirements
1
Age and Nationality
18 years and above | Indian
2
Loan Amount
Minimum: Rs.1 lakh

Maximum: Rs.40 lakh

3
Margin Money
Nil
4
Avanse Education Loan Without Collateral
Offered
5
Interest Rate
11.75% to 16%
6
Prepayment
Not allowed for the first 6 months
7
Loan Repayment
Minimum Tenure: 12 months

Maximum tenure: 10 years

8
Repayment Holiday
6 months after course completion or 3 months after getting a job (for principal amount)
9
Processing Fee
1% of Loan amount + GST (may vary)
10
Loan Tenure
10 years
11
Processing Time
5 – 7 days
12
Payment during Study Period
Simple Interest or Partial Simple Interest
In a Nutshell
Eduloans offers you with complete information about education loan for abroad. We help you with Avanse education loan. We also help you know all details regarding loan disbursal, in case you are in urgent need of cash.