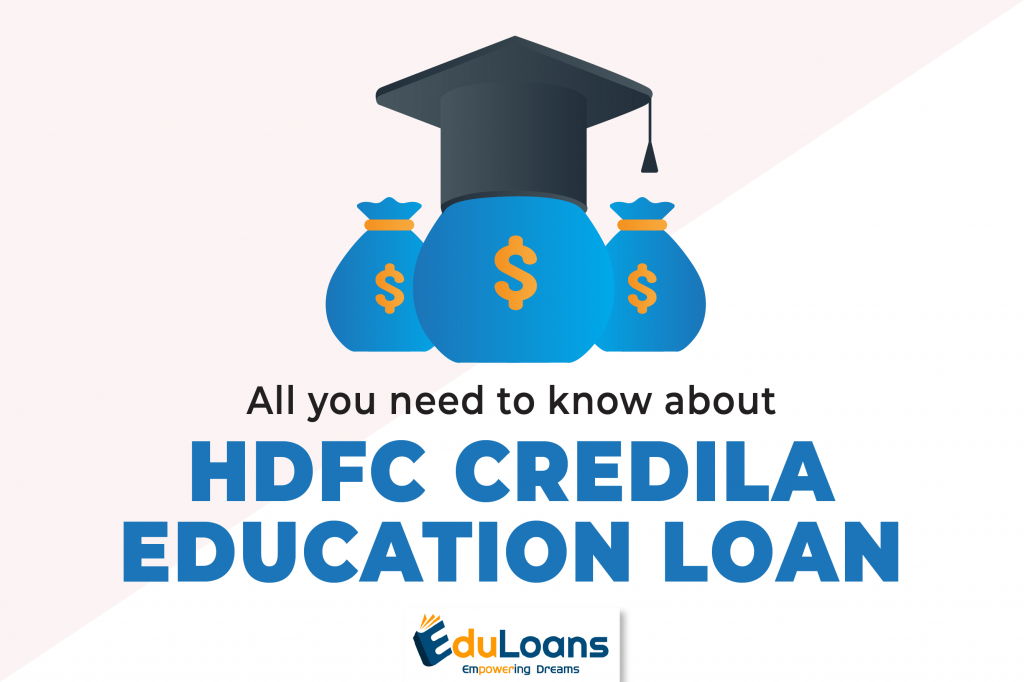 Applying for an overseas education loan can be a daunting task for every student as it requires endless paperwork and visits to the destined bank. For these reasons, we at Edu Loans help you out with all the loan formalities so that you can get the best loan within a week and realize your educational dreams. To provide you with a seamless and hassle-free overseas education loan process experience, we are partnered with India's first Non-banking Finance Company (NBFC)- HDFC Credila which is dedicated solely to Credila education loan. HDFC Credila is a subsidiary of HDFC which offers education loans abroad and India. The company aims at working closely with both parents and students to help choose an HDFC Credila education loan that benefits them.
Criteria for applying for HDFC Credila Education Loan
Nationality
Both Borrower & Co-borrower should be Indian
Age
No defined age limit
Loan Amount
INR 1 Lakh – Minimum loan amount,  INR 40 lakhs – Maximum loan amount (without collateral), No Limit for Secured Cases
Margin Money
Not required as HDFC Credila funds 100% of the expenses
Loan Without Collateral or With Collateral
They have both secured and Unsecured loan options to study abroad loans.
HDFC Credila Education Loan Interest Rate 
11% – 12.5%
Prepayment
After 6 months from the effective date of disbursement.

 

 

Education Loan Repayment Period
Up to 10 years
Repayment Holiday
6 months to 1 year on EMI
Payment During Study Period
Only simple interest (PEMI) on interest. They have flexibility on partial interest.
Processing Fee
1%- 1.25%
Processing Time
7-8 working days
Documentation Required for HDFC Credila Education Loan
A photo ID like Passport, PAN Card, Aadhaar Card, Driving License, or Voter's ID Card
Address Proof like Passport, Aadhaar Card, Driving License, or Voter's ID Card
Proof of Admission
Academic Documents like Certificate/Marksheet of 12th exam, Marksheet/Certificate of subsequent years of education, GRE or GMAT, TOFEL or IELTS scorecard, Marksheet of any entrance exam taken, and Scholarship documents
Bank Statement of the previous eight months of the Co-applicant of All Bank Accounts.
Income proof of Co-applicant like last two year's income tax returns or last two year's Form 16 from the employer, latest three salary slips, and any other income proof that is not reflected in the above documents.
If the HDFC Credila education loan is against an immovable property like a flat or a non-agricultural land, then you need to submit Property title deed, Approved building plan, 7/12 extracts in case of land, Encumbrance certificates as on date, NOC for a mortgage from society/builder, Previous chain of sale deed establishing title, Registered sale agreement along with society share certificate, Original registration receipt for the above agreement, Allotment letter by the municipal corporation or authorized govt, Latest property tax bill along with receipts, and  Latest maintenance bill along with receipts issued by builder/ society.
Benefits of Taking from HDFC Credila Education Loan
HDFC Credila accepts multi-city co-applicants.
Flexibility for collateral security.
Longer repayment options with flexible terms.
No margin money
Tax benefits under Section 80(E) of the Income Tax Act of India.
How can Eduloans help you get Overseas Education Loan from HDFC Credila?
Eduloans makes sure that it does not allow the complex and strenuous loan application process to override the advantages you may get from the loan. We, for several years, have laid emphasis on the difficulties that students go through while applying for an education loan. Therefore, we reduce the hassles of processing stage and ensure that your minimum efforts are invested to get your loan sanctioned. So, if you are looking to get an HDFC Credila education loan for your higher education, look no more than Eduloans and we will make sure that we give you the best loan processing experience.