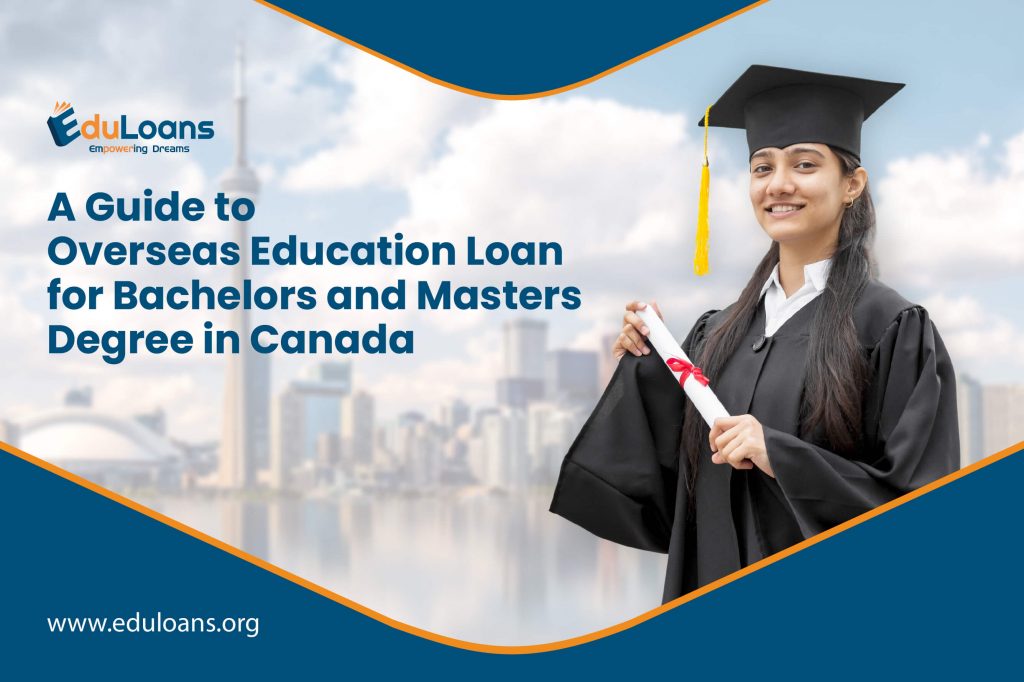 Canada has grown to be the number one destination for studies abroad. The country's point based permanent residency system entices the students to study in Canada. Once they pass out and get a job they would more or less qualify for the point based system and hence become permanent residents of Canada. Canadian universities are known for high-class education, practical approach and well diverse student base. Study loan for Canada is very easily available in terms of both secured and unsecured loan options. Let's look at each of the lenders in relation to the overseas education loan for Canada
Nationalised banks – Study loan for Canada Is offered by nationalized banks for Bachelors, Post graduate diploma and Masters. They do not fund diploma programmes. Nationalized banks require collateral for overseas education loans; the interest rate is between 8% to 9.5%. They have a moratorium period of one year post completion of the course as well as they do not take the interest while the student is studying. This is very beneficial to students as they do not need to pay any interest during the study thereby reducing the financial burden.
Private banks – Private banks such as ICICI and Axis offer unsecured loans to a huge number of Canadian universities and colleges. ICICI bank is particularly very Aggressive about study loans for Canada and has approved nearly 100+  colleges and universities for unsecured loans. Axis bank as well has a few universities wherein it can provide unsecured loans. Both these banks however require you to pay the interest accrued on the loan while at study. In case the student is looking at an unsecured loan, private banks become mobile local options due to the interest rates being between 9.5 to 11% as well as lower processing fees then other unsecured lenders for overseas education loan.
Non-Banking finance Corporation – NBFCs offer unsecured loans for students studying Masters in leading Canadian universities such as University of Toronto, University of Waterloo,  etc. NBFCs basically rely on the income of the cosigner to ascertain the amount of the unsecured loan for study abroad. They are ready to pay as much as 40 lakhs for a STEM masters from a top university. They also do not fund diploma students looking to study abroad. We at Edu loans believe that studying loans for Canada will become very competitive by NBFC in the near future and students will get better terms of loans.
International funds– Mpower funds selected University for Masters program in Canada. They provide unsecured loans without requiring a valid cosigner. This is especially very helpful for students who do not have a strong financial background. Study loan for Canada is given in US dollars and hence conversion charges between US dollar and Canadian dollars will apply while taking loan from International Funds.
Eduloans Is a single platform which would provide you all types of lenders. We provide you with the Best comparison between each type of loan and lender and help you ascertain your best and most suitable option for overseas education. We are particularly pleased with helping in study loans for Canada.