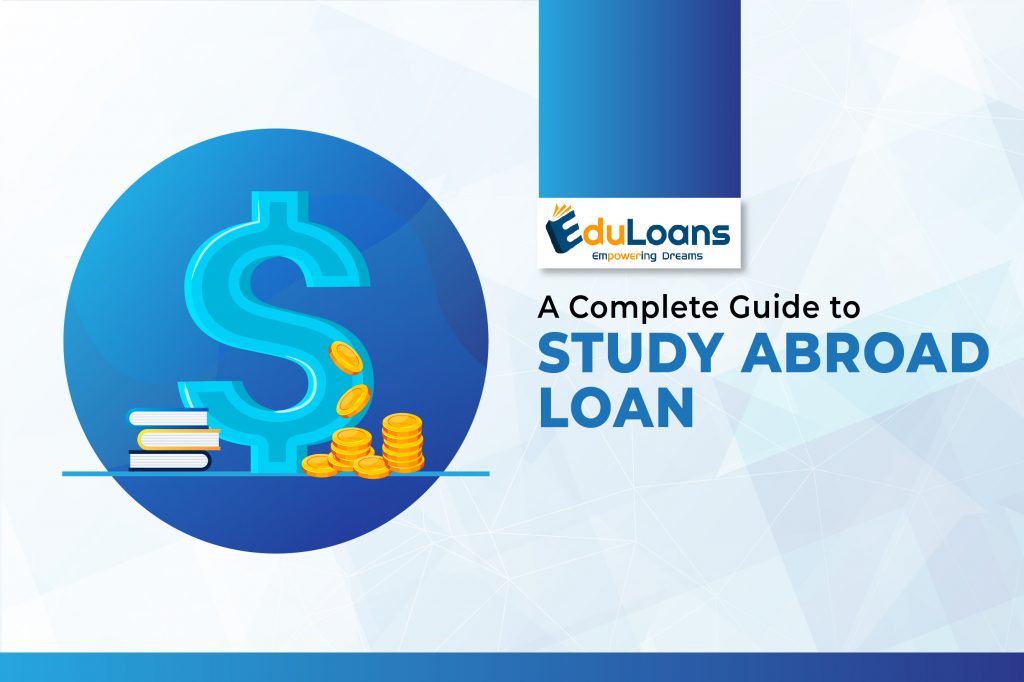 You aced your GRE/GMAT score and have got selected to your dream college also, but now you are worried about availing a study loan for abroad. Banks have simplified the method of availing an overseas education loan by resolving the complexities of financing. The cost of education abroad can range from INR 40 Lakhs to above INR 1 cr depending on the type of course and the country.  With proper guidance, students can complete the loan process hassle-free with no complication. While the application, approval, disbursement, and repayment process may differ among various financial institutions, most banks, and NBFCs, International Funds follow an easy procedure. Take a Look!
Step 1: Determine the loan amount
To start out the method of study loan for abroad you need to put the effort into evaluation before the admission is confirmed. The expenses evaluated should cover the hostel and college fee, examination, laboratory, library fee, cost of books and equipment, and travel expenses. The loan amount should be precise because it can make a difference within the rate of interest.
Step 2: Compare lenders to get overseas education loan
The entire process of comparing different banks is overwhelming to students and their families since it requires tons of time and effort. Rather than getting to different banks, use Eduloans because it provides one window platform i.e Students can compare and choose between all the lenders on various different parameters to suit the best needs.
The application process starts with filling out the appliance form along with all the necessary documents like-
Offer letter given by the university (proof of admission)
Loan application form (filled)
The estimated cost of study (as per the I-20 form)
Original education certificates/mark sheets
Documents of qualifying exams (GRE, TOEFL)
Residential Proof of student and co-borrower
IT returns of co-borrower
PAN card and other identity proofs of student and co-borrower
Proof of income of co-borrower
Passport copy
Details of assets and liabilities of parents/co-applicants.
Step 4: Repayment
The repayment of the student loan for abroad starts after the moratorium period (EMI holiday) or as soon because the person gets employment (whichever is earlier). But, the interest is charged even during the study period and the moratorium period. The interest charged during the study period is straightforward Interest whereas the one charged after this era is compound interest.
The Bottom Line!
Eduloans, for years, has helped millions of students to move forward with ease. We match the most convenient lender based on your eligibility, cost, and convenience. We have over 10,000 students on our platform looking to study loans abroad. We have a team of dedicated counselors who are available 24*7 to help you get the best interest rates for your profile. So hurry up and call us today or register on our website.