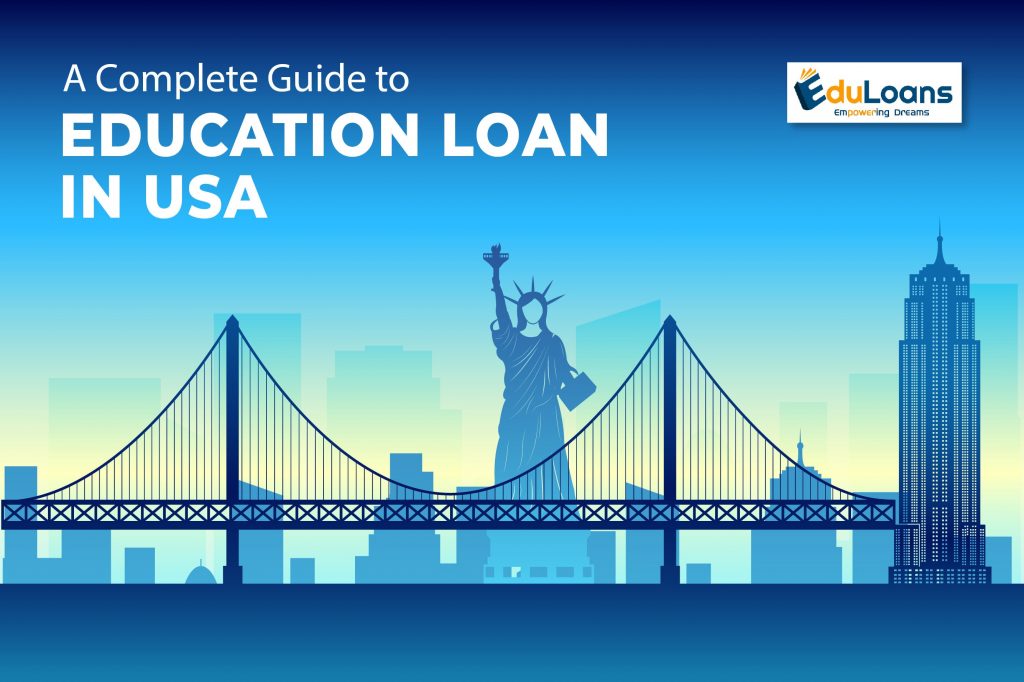 Planning to go abroad for higher studies but concerned about the sky-high tuition fees? Well, study abroad education loans are going to be the simplest option for you during this case. Keep reading to understand the various student loan options available to you and which one may be a better thanks to funding your higher studies abroad than using your personal funds.
Studies say that the value of education is rising per annum by 15%. Education has become expensive, be it in India or abroad. While an honest education in India can cost you around INR five to twenty lakhs, students desirous of a far-off education need to shell upwards of INR 15 lakhs. In such a scenario, students who wish to study abroad need to dip into personal savings of their parents (read retirement savings) like fixed deposits, mutual funds, ULIPs, etc. But many don't have this financial cushion, and for them, loans for study abroad come as a blessing. Let's explore the pro and cons of Study abroad education loans and why it's important to give it a thought
Keep Your Savings Safe
Taking a loan for study abroad will allow you to guard your savings like MFs, FDs, ULIPs, retirement savings, etc. and use them to satisfy other expenses. Generally, the interest provided on savings in India is around 6% – 8% and as most parents are in the life cycle stage where they are building the retirement expenses.  Moreover, if you're an honest investor, then you'll invest your money and obtain higher returns and pay a part of it as an interest to the lender. The bank balance provides you and your parents mental peace. Education loans in India come under the priority sector lending and enjoy a very competitive lending rate.  The Interest for a study abroad loan for nationalized banks is generally around 9% to 11%. So in terms of absolute interest differential the same is around 1% to 3%. This is a very small price to pay for your parents' mental peace.  Further as students it makes you more disciplined and ensures you perform in your master's degree to get the placement of your liking which would enable you to pay back the education loan.  Your parent's savings also can be used to safeguard your education in the future just in case the program gets prolonged thanks to unforeseen events.
Get tax Benefits
This is often one among the foremost important benefits of choosing a study abroad education loan. Under Section 80E of the tax Act of India, students who take a foreign education loan from a gazetted financial organization are eligible for deductions on the interest paid on the scholar education loan. So for example if your interest payment for your loan is INR 2 Lakhs then your net taxable income reduces by 2 lakhs which means a saving of INR 60,000. This for study abroad education loans reduce the actual cost of borrowing by 1% – 3%. They will avail this deduction for up to eight consecutive years and there's no upper limit on the quantity to be claimed. So, the net cost of an education loan goes below the savings rate in Fixed deposits. Your parents can take the benefit for the unlimited amount of 80E Tax benefit which makes study abroad education loan very attractive.
Build Your Credit Score
A student loan for study abroad is one of the primary methods through which a student can build his/her credit history in a foreign country. Timely repayment and compliance with the terms of repayment will help the student build a robust credit history that he/she can later use to his/her advantage for future funding needs. Generally, this happens in case the student chooses the lender of the destination country. We at Edu Loans have maximum lenders on our platform where in help students get loans in the country destination.
Get the advantage of the Moratorium Period
Repayment for secured loans for study abroad begins after the moratorium period – which maybe six months or a year after the program gets over. This provides students the prospect to completely specialize in their education during their study years rather than paying off their debts. Study abroad education loan is the only loan where in your parent's income as well as your present income is not the sole criteria for approving or denying your education loan.  It is a loan which is betting on your future after the course. The salary which you would draw after the course is taken into account for study abroad education loan.
Easy Visa Approval
Visa authorities of most countries want to make sure that the flow of funds remains steady which the funding source is reliable. At such a stage, student loans for study abroad, especially from public sector banks help a student get easy approval for his or her visa because the regular flow of funds is assured and government banks are reliable. In case the student does not take any study abroad education loan he has to maintain the entire funds required for his study minimum his first year in his or his sponsor/parents bank account. This is not very feasible for the majority of Indian middle-class families as such an amount of INR 20 lakhs – INR 50 Lakhs gets blocked for a period of 1 month to 6 month. Hence for theVisa purpose for study abroad the loan becomes a viable option.
The Bottom Line
Apart from the above advantages, education loans can be helpful for scenarios where many countries like Germany, Canada, Australia, etc., require students to point out proof of funds for the whole intended duration or 1 year of their stay within the country, that they need to pay the entire amount upfront. Paying such an outsizes sum all directly becomes a burden on your pocket. In such cases, help to alleviate this burden by bearing the whole amount and disbursing it on to the university. Provides a Safeguard Against Unexpected Expenses – Students who self-fund their education need to bear the extra expenses and arrange for extra funds in cases where they're hit by unexpected expenses. Students who take a study abroad education loan abroad don't need to worry about unexpected expenses as they will request the bank to disburse the extra amount. If you too are looking for financial aid, look no more than Eduloans where we help you get the best loans at best competitive rates.