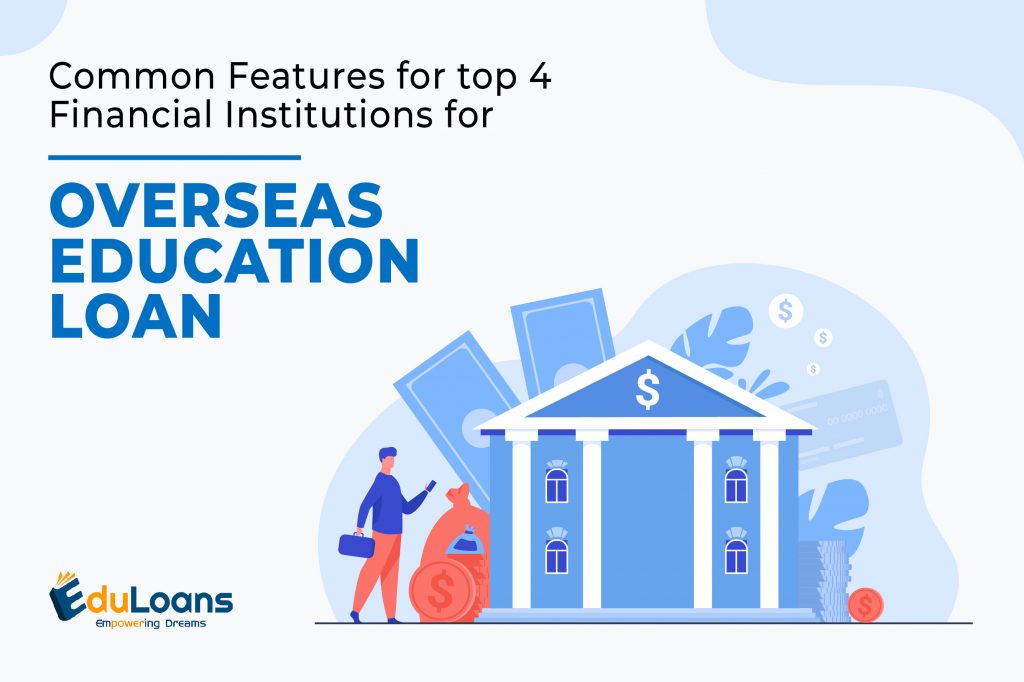 When it comes to taking overseas education loans, what matters the most is the eligibility of financial institution which is lending. While seeking a study abroad education loan, there are many factors that students must consider before finalizing one. Some of these are interest period, processing fee, repayment tenure, and loan amount. In this blog post, we will talk about the common features of the top four banks that will help students compare and make the right choice as per their needs and requirements. Read on!
1. Bank of Baroda
Fast online loan processing
Preferential interest rate starting at 9.95 %.
Special discount of 0.50 % for girl students
Loan available up to Rs 80 Lacs.
Interest paid on education loan for study abroad to banks is Tax waived under section 80E.
Zero percent margin for selected universities and rest as studies and 10 percent for other universities
Repayment period up to 15 years.
The moratorium period includes course Period + 1 year.
Loan proceeds happen from your nearest BOB branch.
Processing Fee is one percent (maximum ₹ 10,000/-) which is Refundable on the first disbursement.
2. HDFC Credila
● Up to 100 % finance of the I20 value for secured loans
● Dedicated relationship manager and doorstep service
● No Collateral / Less than 100 % Collateral option available
● Overseas education loan online Sanction before admission for I20 available.
● Only NBFC to have Tax benefits under Section 80E of Income-tax Act.
3.MPOWER
● No collateral, co-borrower, co-signer, or co-applicant required.
● Build U.S. credit score & history.
● Top up education loan for study abroad available.
● Credit decisions based on future earning potential.
● Fast overseas education loan online and a paperless process.
4. Avanse
● No upper limit on Loan Amount for Collateral Loan
● Processing fees – 1% to 2% + GST
● 100% Education Finance (No Margin Money)
● Flexible Repayment Options.
● Sanction within approx. 8-10 days post submission of all documents.
● Student-focused flexible loans with due weight-age given to Academic Merit.
● Disbursement in 1 single installment OR as per payment schedule Tuition Fee disbursed to institute.
● Doorstep Service as per the convenience of the customer available at selected locations.
The Bottom Line!
We have just mentioned top features of premier financial institutions that provide overseas education loans to aspiring students. Although these banks take care of all the expenses incurred during your cost of study, availing loans from them isn't that easy as you require a number of right documents as proof. If you are seeking to pursue studies abroad and wish to avail financial assistance from these reputed banks, consider reaching out to Eduloans where all your loan application hassles are made easy. We make sure that the applicant has all the necessary documents with them before meeting the bank representatives so that there is no chance of denial. In this journey of creating a prominent connection between banks and students who wish to pursue higher students, we have only aimed that the student gets all the desired financial help so that he doesn't have to worry about anything.