Our Story
Most in our team have studied abroad with the help of Education loan. All of us were excited about the dream university admits we received but were stressed out about the Loan eligibility and process. It took like ages, seems we were fighting against the system etc. In most cases the branch managers seemed disinterested in processing the loan. They took repeat attempts at what was required, and delayed the prospect unnecessarily.
After our studies when we choose to be student guidance counselors we were pained to see our students still facing the same tune as we faced - from un-cooperative and not updated bank recruits. Further, the students were not able to sense what are the best financial options they have to pursue their dream.
With Edu-loans we at Imperial Overseas strive to provide a platform to students to avail the best possible source of financing in terms of cost, collateral and time to sanction the Loan. We have digitalized partly or completely the process for the loan. We also provide students the platform to showcase their story to avail the best possible financial option trying to get in investors through our carefully devised credit risk matrix. We wish our students the very best in there journey of self belief and we help them move closer to their goals.
More Happy faces !!!
About Us
We are a comprehensive financing platform connecting educational aspirants with potential Financial Institutions, Investors and endowment Funds. Our partners include Nationalized Banks, Non Banking Finance Corporations, Foreign Banks, Investors and University/Government Grants through Scholarship. We endeavor to provide the platform for you to choose the best financing options to finance your education with least hasslement.
We endeavorto provide every educational aspirant :
The complete education loan (Including Tuition and Living)
Most flexible global/local Interest rates,
Convenient Mortgage-able Security,
Least Remittance/forex Charges.
We work with :
Nationalized Banks
Non Banking Finance Corporation
Foreign Banks( Non Indian)
Debt Funds
Investors
University/Government Grants through Scholarships
Our Loan Features
The Complete Education Loan (Including Tuition and Living)
We have been sending students to various Universities globally across for last 5 years and have observed that students sometimes fail to cover complete cost of education. We endeavor to provide through our financing options the total cost of study to the student.
Most Flexible global/local Interest rates
We through our financing partners look to provide you the best available interest rates to reduce your overall cost of borrowing. We try to arrange loans in the most convenient currency of study and repayment to suite the profile of the candidates.
Convenient Mortgage-able Security
We try to find the most suitable solution to the security provided vis a vis thecredit profile of the student and guarantor. We use innovative financial solutions to ascertain risk profile of the student , which would be an advantage for the student.
Least Remittance/Forex Charges
We are aggregators of remittances and provide hence are able to provide the most economical options for forex remittances
Financial Partners with Eduloans
Indian Banks
Various financial institutions in India work with Eduloans and are able to, create awareness to the next generation of customersprovide services at there convenience. The centralized system reduces the processing time of the loan and Bank is able to provide timely feedback. They usually provide collateral based loan.
Non Banking Finance Corporation
Eduloans works with leading NBFC who are authorized by RBI to provide Student loans. They undertake collateral and non collateral loans both which may be beneficial to the student. They also can undertake to provide funds in foreign currency.
Foreign Banks
Banks in home country of study offer student loans with valid co signors/guarantors in the region. Eduloans works very closely with banks and can look to provide you the loans from foreign banks that are very cost effective.
Investors
We provide funds to the students by encouraging peer-to-peer lending on our platform. The automated underwriting system assigns the risk Vs return to the education loan. We generally also take small exposure in the loan to create equitable mortgage and reduce delinquency ratio.
University/Government Grants through Scholarships
We work very closely with Universities and Government bodies, which provide scholarships to meritocratic or underprivileged students.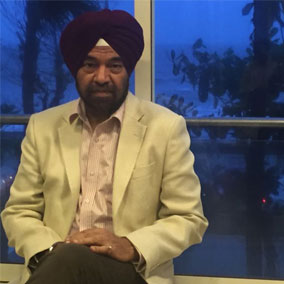 Gursharn Sawhney
Chief Mentor cum Financial Specialist
He is a qualified chartered accountant from the institute of Chartered accountants and has over 25 years of experience in Finance. He is a qualified Company Secretary from the Institute of Company Secretaries of India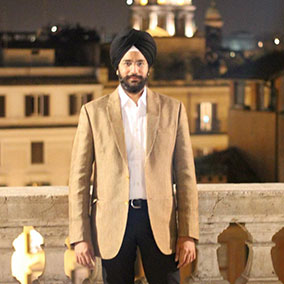 Banit Sawhney
CEO and Head Business Development
He is a Qualified Engineer and MBA in Marketing. He has global multinational banking experience coupled with 6 years in foreign educational counseling. He has sent over 1000 students abroad and has a wide network of counselors.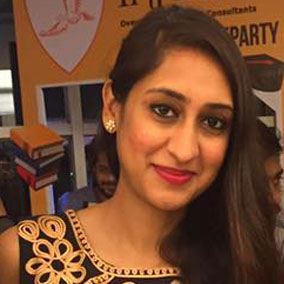 Harkiran Sawhney
Head Marketing & Director of University Relations
A business graduate with over 5 years of experience in digital marketing. She has been instrumental in maintaining relations with universities abroad as well as manages marketing strategies for the company.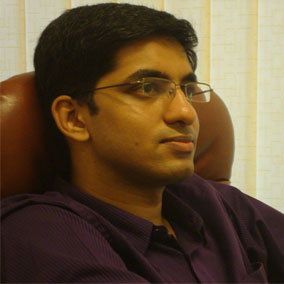 Hiren Rathod
Head Product Strategy
He is a Masters graduate from Clemson with over 6 years experience in guiding students to top universities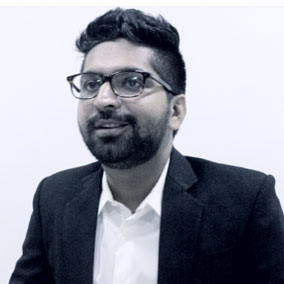 Dipesh Sejpal
Technology Consultant
Having experienced technology development at a very early stage, Dipesh has gone on to form what can only be pictured as a perfect example of tech solutions scaling to greater heights at any organizational level.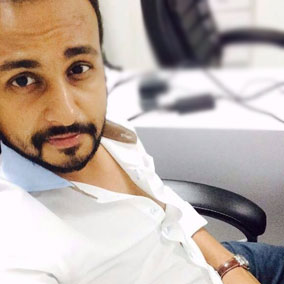 Rahul Mittal
Technology Consultant
With a sharp understanding of creating bespoke online entities to showcase businesses around the world, Rahul's zest for pushing businesses to increase their online business was utilised most effectively in providing comprehensive web-based online solutions.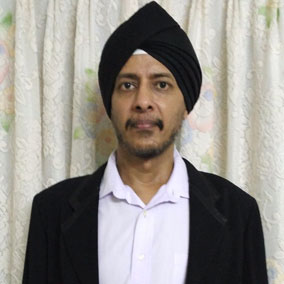 Gurpreet Singh
Head Operations
He is a Commerce Graduate, who has more than 15 years of experience, in the Financial Services Sector. He is very efficient & heads a team of Education Guidance Counsellors, who are responsible to guide & process Student Education Loans, in an efficient manner.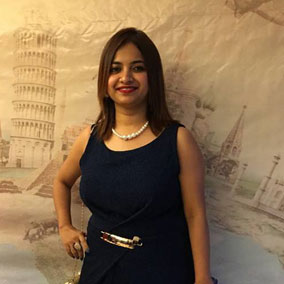 Esha Chakrawarthi
Honarary Consultant Legal
She has over 6 years experience in corporate law specializing in M&A, mortgage loans, financing documentation. She takes care of corporate agreements and financial closure.
Have Additional Questions ?
Visit our support page to get your questions answered
Support